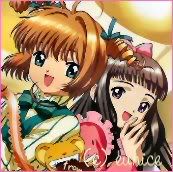 BLOG STARTED: 10/19/07
BLOG DIED: ??/??/??

current layout: science box
last updated: april/28/08




welcome to my

kawaii blog

. feel free to read around. this blog was designed

me

. copyrighted 2008 by

punch-that-goblin.co.nr

i do not share my personal layout. pls look at the credits to where i got my references. tag me if you want to be linked. COPYCATS, rippers & spammers are not welcome here!
strictly NO RIPPING
best viewed using
in

TESTED:
compatible now with Mozilla Firefox & Internet Explorer




your
profile
here
place here a little about yourself.

Death Note Movie 1 Sub Indo
Death Note Movie Relight Vision of God [ Subtitle ...
Death Note Movie 2 Rewrite L's Successor [ Subtitl...
Oda Nobuna no Yabou
Kore wa Zombie Desu ka? of the Dead
Death Note
Arcana Famiglia: La Storia Della Arcana Famiglia
Taiyou No Uta
Playful Kiss Full Episode
BAD GUY

Get an SOTD
Vintage bag
Digital camera (canon)
A trip to taiwan
Sony Ericsson Z610i
More Zara tees
Laptop vaio (pink)
new ipod nano
pedal (denim)
BSM DVD
learn piano
have long hair
get a unique haircut
dye my hair brown

rewind

Rabu, 12 Desember 2012
Shaman King Full Episode Subtitle Indonesia @ 12.58
Story: tidak usah di ceritakan pasti kalian udah tau :D heheheh. Cerita ini menceritakan tentang seorang anak bernama Yoh Asakura yang bisa berhubungan dengan roh dan anak ini sedang berlatih untuk mengikuti pertandingan shaman (shaman fight)yang diadakan setiap 500 tahun sekali dan menjadi shaman king yaitu sang juara turnamen dan seorang pemenang turnamen yang akan mendapatkan roh agung (Great Spirit) dan memimpin dunia. Apabila yang menjadi seorang Shaman King adalah orang baik maka dunia akan terbawa ke jalan yang baik pula, namun apabila yang menjadi shaman king orang yang jahat maka akan membawa dunia ini pada kehancuran. (source : wikipedia)
Sub=>
animerid
Download=>
Full Episode
Label: Shaman King
©
copyrighted 2008 punch-that-goblin.co.nr



further stuffs about you here



put chatbox code here.




put plugboard code here.
Rabu, 12 Desember 2012

Shaman King Full Episode Subtitle Indonesia @ 12.58
Story: tidak usah di ceritakan pasti kalian udah tau :D heheheh. Cerita ini menceritakan tentang seorang anak bernama Yoh Asakura yang bisa berhubungan dengan roh dan anak ini sedang berlatih untuk mengikuti pertandingan shaman (shaman fight)yang diadakan setiap 500 tahun sekali dan menjadi shaman king yaitu sang juara turnamen dan seorang pemenang turnamen yang akan mendapatkan roh agung (Great Spirit) dan memimpin dunia. Apabila yang menjadi seorang Shaman King adalah orang baik maka dunia akan terbawa ke jalan yang baik pula, namun apabila yang menjadi shaman king orang yang jahat maka akan membawa dunia ini pada kehancuran. (source : wikipedia)
Sub=>
animerid
Download=>
Full Episode
Label: Shaman King
©
copyrighted 2008 punch-that-goblin.co.nr





if you got some stuffs you wanna share then share it here





designer: Yours Truly, Eunice
base codes: Ms.SockPuppet
image: Yours Truly
reference: detonatedlove
powered by: blogspot
cursor: lovecandied
jukebox: imeem


Those Close ones
friend @ blogger friend

friend @ blogger friend

friend @ blogger friend

friend @ blogger friend

friend @ blogger friend

friend @ blogger friend

friend @ blogger friend

friend @ blogger friend

friend @ blogger friend

friend @ blogger friend

friend @ blogger friend

friend @ blogger friend

friend @ blogger friend